Maxxus Premium Suspension Straps
Maxxus Premium Suspension Straps
Description
BODYWEIGHT TRAINING AT THE RIGHT PRICE.
The Home Strength Training Straps makes training easy. This training tool will give you the mobility in your training you are looking for. Whether you're looking to install the Home Strength Training Straps in your door or hang it from a secure mount the will deliver. Build muscle, get in shape and take your athletic abilities to the next level with the KB Duo. Every exercise will challenge body control and core stability leading to explosive results. Working out with the  Strength Training Straps as little as two times a week can make all the difference in achieving your goals.
 Includes
Two Adjustable Hanging Straps (Up To 10ft)
Door Mount and Travel Bag
2 Comfort Grip Handles, and Mounting Strap
Dynamic Strength XP Download Training Program
LEARN HOW TO TRAIN WITH THE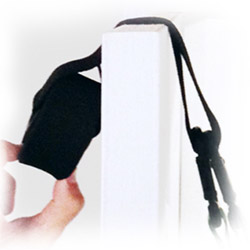 DOOR MOUNT
Place door mount on the inside of the door pulling the door closed. Be sure the door mount is close to the hinge side of the door.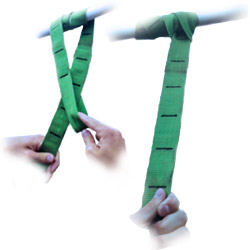 OVERHEAD MOUNT
Spin the Overhead Mount around a sturdy overhead anchor three times. Place one end through the last loop and pull until the strap is tight. Next place each strap carabiner around the bottom loop.
ADJUSTING THE  STRAPS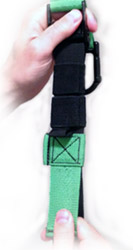 SHORTEN
Squeeze the cam to release. While holding the cam open, pull the  strap down to desired strap length.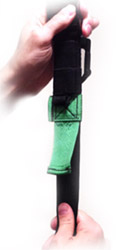 LENGTHEN
Squeeze the cam to release. While holding the cam open, pull the black strap down to desired strap length.
ADDING TRAINING RESISTANCE
MORE RESISTANCE
Pull the  straps tight. For more resistance slide your feet closer to the mount and get started training.
LESS RESISTANCE
Pull the straps tight. For less resistance slide your feet farther from the mount and get started training.
ATHLETES BUILD STRENGTH, CORE STABILITY AND POWER
If you are an athlete looking to benefit from the power of bodyweight training you will find amazing benefits utilizing the Home Strength Training Straps. By training for strength throughout the upper and lower body you will have to stabilize your core developing the core stability needed to perform at your best during competition. 
Build functional core strength.
Strengthen muscles through full range of motion stability training.
Become more explosive with increased body control.
Build muscle anywhere with suspended body weight training.
ENHANCE STRENGTH GAINS AND SHED FAT
 By incorporating bodyweight training into your everyday routine you will be able to target every muscle in your body leaving you with shorter more effective workouts. Whether you are looking to target your upper body, abs, or lower body the Strength Training Straps will fulfill your needs.
Burn more calories with full body suspended movements.
Enhance core stability for relieved aches and pains.
Build strength anywhere with the Strength Training Straps.